Vortex Exhaust pricing and payment options
Direct-fit Kits
We are continually expanding our range of Vortex Direct-Fit exhaust systems for a growing number of vehicles. These can be fitted by any competent mechanic without the need for cuts or welding.
Depending on your vehicle, Direct-Fit kits range from £895+VAT to £1495+VAT for twin-exhaust systems. Contact us below for a custom quote for your vehicle, plus any promotional discounts that might be available.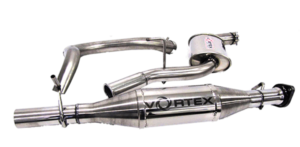 Custom-fit Exhausts
Most vehicles are custom-fit for a cat-back system or to include your vehicle's special requirements. Over 13 years we've done just about everything, but for newer models, we might have to do a little R&D. Most systems can be built and fitted for £800-1500 + VAT.
Get in touch on the form below for a custom quote or bring your car into our workshops to discuss how to achieve your performance goals.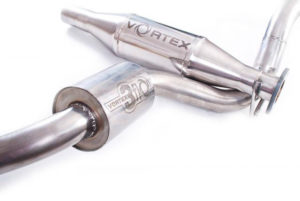 Tips, parts and custom projects
Vortex manufactures custom exhaust systems for all engine types – cars, 4×4, trucks, boats, trains, generators and more. We can make and fit custom tips and other accessories.
If you're building your own exhaust system we can supply silencers, mufflers & Vortex units starting from £395 + VAT.
Contact us on the form below, give us a call, or drop in to discuss what you want to achieve.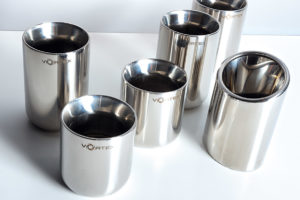 Buy your Vortex Interest-free with Divido
A Vortex Exhaust is a significant investment in technology and performance. It will pay you back over time in fuel savings and pure enjoyment.
So why not pay for it over time. Interest free.
Am I eligible for finance?
Applying for an instalment plan is similar to applying for a new credit card. The details you provide are checked against public registers, such as credit-rating agencies. To increase the chances of acceptance, ideally, you will have a good credit history – (no late payments, CCJ's, etc) – and meet the following minimum criteria:
Be over 18 years of age
Be working at least 16 hours per week
Have 3 years of UK address history
Further Questions?
Feel free to give us a ring on [your_contact_support_telephone_number] or send us an email on [your_email_address], and we would be happy to answer any questions you might have. Alternatively, pop into our shop and we can process your application while you wait.
About Divido
Divido Financial Services Limited ('Divido') is authorised and regulated by the Financial Conduct Authority. For more information, please visit: https://www.divido.com/
How it works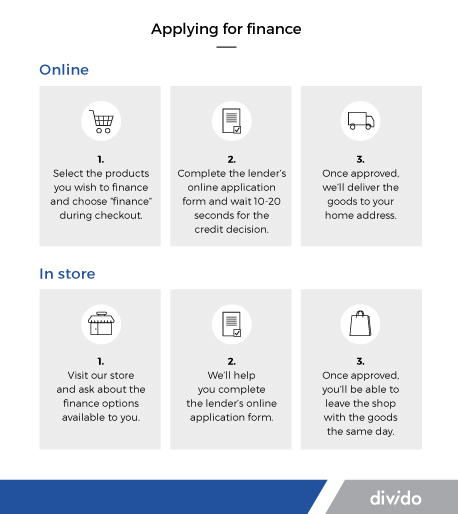 Get a custom quote for your vehicle